Amazon is evolving its basic touch e reader with a new model that should soon be on sale. Small round novelties.  The Kindle e reader is the entry-level Amazon reading machines (excluding the Fire tablet even cheaper).
Amazon has every interest to care for its product since it attracts every day many people towards digital reading.
Here are the novelties of this new Kindle e reader:
Integration of Bluetooth in addition to Wifi: this will allow the use of the system of reading 

No more memory: the device's memory goes up to 512 MB compared to 256 MB for the old

model. Theoretically, this reader should be faster and more reactive than the old model.

Availability in two colors: black and white.

Improved note-taking: you can modify and export notes to a computer to simplify processing

New user interface

Lighter and lighter than the previous version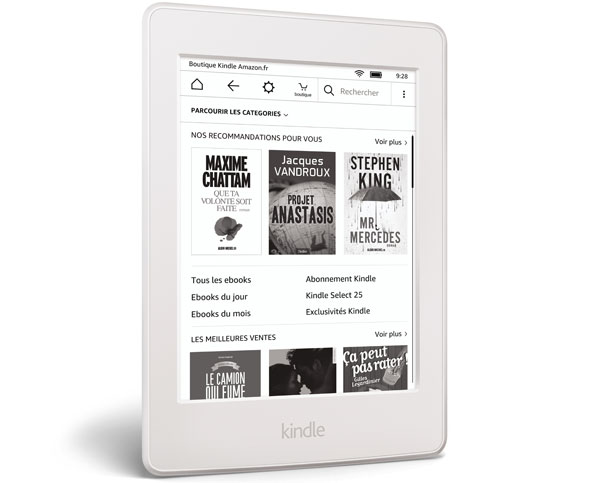 This is a small update that does not revolutionise digital reading. But, one feels that Amazon treats the lovers of eBooks since one is entitled every year to some small improvement.